As more and more businesses explore efficient ways to manage their in-house operations, payroll services has risen to the forefront of outsourced services thanks to the range of benefits that a specialist payroll bureau can provide.
In addition to the general day-to-day running of your payroll, which includes the planning, processing, and reporting function – designed exactly how you want it through a bespoke consultation and delivery process, Qualitas offers plenty of carefully refined services to ensure all your requirements are met.
And even better, we offer full setup and implementation of your payroll free of charge, with no hidden costs and a pricing structure that's completely transparent so you incur no hidden fees at any point of the relationship.
PENSIONS AND AUTO-ENROLMENT
We can calculate employee and employer contributions and will monitor remuneration levels to identify eligible employees for the auto-enrolment regime.
We'll also liaise with pension schemes directly advising them of contributions each month, so you don't have to.
BACS PAYMENT SERVICE
We have full BACS capability in-house, which means we can easily handle the actual payment of your payroll to employees if you choose for us to do so. Your payments will be executed in line with your bespoke timetable with immediate confirmation. Most importantly, all our payments are supported with unique BACS RTI hash signatures that are invaluable for promptly resolving any potential issues or disputes with HMRC.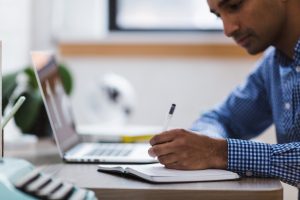 EMPLOYEE BENEFITS AND EXPENSES
Every financial year-end, you'll need to send details of your employee's taxable benefits to HMRC. As a full-service outsourced payroll company, we offer an end-to-end P11d service as an optional addition to your package to ensure this is completed on time and correctly each year.
HOLIDAY SCHEME ADMINISTRATION
Time and attendance monitoring is usually a complex and mundane task, but not for us. We're a payroll services company after all. Our time and attendance solution supports you in managing the workforce efficiently to give employees and management the information they need to resource your business activities more effectively.
Payroll services are the bread and butter of our business, but we offer a much wider selection to ensure all of your needs are met.
If you'd like to get a free no-obligation quote, get in touch now and we'd be happy to build a bespoke package around your specific requirements and get you started on a transformational outsourced payroll service today.