Giving you peace of mind through our outsourced payroll service values
Selecting an outsrouced payroll partner can be a daunting task. Qualitas makes this simple: choose the provider to meet your needs and that will be focused on your specific business requirements.
At Qualitas, we offer a comprehensive full-service range of UK payroll services, in addition to being BACS compliant, and offering payments and pension administration services. Any packages that we provide to our clients are completely bespoke and tailored to their specific payroll needs, ensuring complete value for money and a productive long-term partnership.
Our business values around transparency mean you can always be assured that our interests are aligned with your own.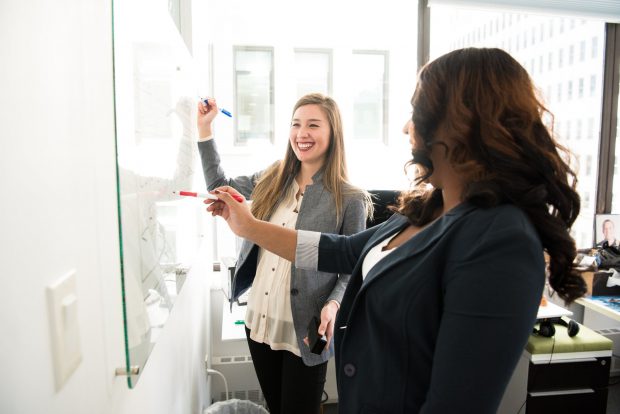 Payroll Services
As the payroll industry continues to grow and adapt, we ensure our services and values are aligned with any potential change. We not only take care of the day-to-day running of your payroll, we'll also create a bespoke processing and reporting function to ensure you have the most efficient end-to-end experience possible and always have full visibility of how things are progressing at each stage.
BACS Payment
With our full BACS bureau capabilities, we will simplify your payment requirements and ensure a fast and efficient process at all times. In line with a pre-agreed timetable, we'll execute payments with immediate confirmation and as an added bonus, all of our BACS payments are supported with a unique BACS RTI hash signature to ensure any HMRC disputes can be quickly resolved and actioned.
Payroll Advisory and Assurance
The avoidance of lost revenue or unnecessary spend through payroll can have serious implications for any businesses, both reputational and financially. Our specialist payroll analytics and consultancy services can help you identify and address potential issues like fraud, waste and abuse with pinpoint accuracy to ensure they can be resolved with immediacy.
Pensions and Auto-enrolment
We'll handle everything from calculation of both employee and employer contributions as well as monitoring remuneration levels to accurately identify employee's eligibility under the auto enrolment scheme. As part of the service, we'll also issue relevant communications to employees to advise and update them of any changes to their stats as well as liaising with the pension schemes directly to ensure they maintain up-to-date records of contributions each month.
Employee Benefits and Expenses
As part of your requirements to HMRC, every financial year end you'll have to provide up to date details of employees taxable benefits in the form of a P11d submission. We've been handling this process since the very beginning and can ensure the smooth and efficient running for managing the process and ensuring the timely communication directly to HMRC.
Holiday Scheme Administration
With such a diverse portfolio of clients, naturally brings with it a diverse range of requirements. We offer a time and attendance monitoring service which goes a long way in reducing the time constraints for internal staff. We'll support you in managing the workforce in the most efficient way to ensure employees and managers are provided with the information they need to better plan and allocate the resources to ensure the smooth running of the business and it's associated activity.
Innovative technology options
In addition to our fully-compliant and efficient software, we now offer clients an additional level of options thanks to continual innovation with our self-service offering.
Through the introduction of our modern interface, both employees and employers can access, update and record personal information through a slick and secure online portal. Employers have an additional capability to upload any company documents or policies to review, as well as providing access to employees for key updates to payslips, P60s and P45s as well as utilising the simple and easy to use function for updating hours recorded for payroll.
Each of these services and benefits can be added at no extra cost and bespoke uk payroll services packages can be provided to better suit specific client requirements.